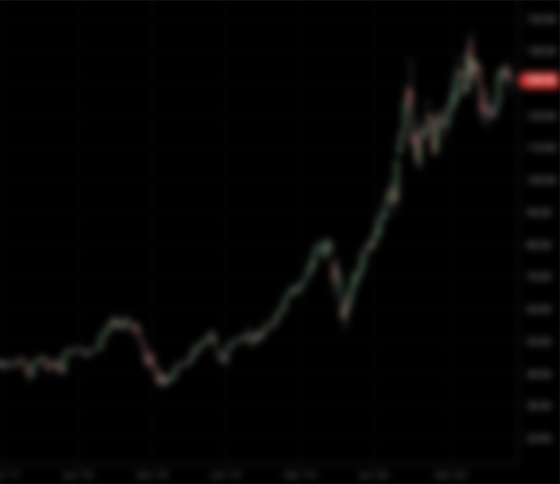 Cedarlake Acquisition Corp.
Raised

$200M

CIK

1852755

SPAC Ticker

CEDA.U

Focus

Consumer, Technology, Mobility
Yi Bao, 45, our Chairman of the Board and Chief Executive officer , is the founder and Chairman of Cedarlake and possesses over 20 years of experience in investment, financing and capital markets in the US, Hong Kong and Mainland China. He founded Cedarlake and grew it into a US$2.4 billion platform within just five years of its inception. Mr. Bao has been continuously in charge of formulating investment strategies, fundraising, recruiting talents, connecting with key strategic partners and scouting for the next industrial and technological leaders. To date, Mr. Bao has guided Cedarlake on over 30 investments, with multiple portfolio companies that are now regarded as sector leaders, and Mr. Bao has been recognized as a key contributor to their success. Prior to Cedarlake, Mr. Bao led and participated in over 100 mergers and acquisitions as well as financing transactions with a total deal value exceeding US$150 billion. He is a highly regarded dealmaker in the global business community and a well-respected advisor to leading Chinese businesses for both inbound and outbound financing, acquisitions, divestments and restructuring. Before founding Cedarlake, Mr. Bao was a Managing Director at Morgan Stanley Asia and a member of its China Management Committee. Mr. Bao became the CEO of Morgan Stanley Huaxin Securities in 2013. During his tenure, he managed Morgan Stanley's China securities business with over 200 investment banking professionals and delivered over 100% revenue growth and profitability within two years' time. Prior to joining Morgan Stanley, Mr. Bao worked for Lazard and Deloitte Consulting. Mr. Bao currently serves as an Independent Director at Sino ICT Holdings, CITIC Dicastal and Iluvatar CoreX. Mr. Bao holds an MBA degree from the Wharton Business School at the University of Pennsylvania.
Thomas Chau, 41, our Chief Financial Officer , currently serves as a partner at Cedarlake. Mr. Chau joined Cedarlake in 2018 and is primarily responsible for sourcing, structuring and executing late stage growth as well as buyout investment opportunities, and leads most of Cedarlake's cross-border transactions. He also shares broad portfolio management responsibilities including strategy, fundraising, restructuring, business development, post-investment and other corporate matters. Mr. Chau has close to 20 years of experience in private equity, capital markets, and corporate finance. Prior to Cedarlake, he worked at the investment banking divisions of ABN-Amro, Citigroup and Standard Chartered Bank in both London and Hong Kong. Prior to Cedarlake, Mr. Chau had closed transactions with a total amount of approximately US$30 billion, across mergers and acquisitions, debt and equity capital markets, restructuring, privatizations, project financings and trade finance. Mr. Chau is also an experienced investor in the tech consumer sector in China and has led the investments in many successful start-ups since the late 2000's on behalf of his family. Mr. Chau holds a MSc. in Management from EM-Lyon Business School in France.
Amy Jiang, 33, our Chief Strategy Officer , currently serves as a Managing Director at Cedarlake. At Cedarlake, Ms. Jiang is focused on the consumer and technology sectors. She is also in charge of various portfolio management responsibilities, including strategy, executive recruiting, financing, restructuring, business development, among other management efforts. Prior to Cedarlake, Ms. Jiang served as Head of M&A Strategy of Endeavor Group China, in charge of the firm's corporate development efforts, and previously worked at Warburg Pincus, Apax Partners and Morgan Stanley. Ms. Jiang holds an MBA degree from Stanford University Graduate School of Business and a Master of Science degree in Mathematical and Computational Finance from the University of Oxford.
Meng Jin, 39, our Chief Operating Officer , previously served as Chief Operating Officer of ZWC Partners, which is a US dollar fund investing in the fast-growing companies in TMT and consumer sectors across China and Southeast Asia. Ms. Jin spent most of her career in the investment industry with profound knowledge in Private Equity and Venture Capital, particularly in commercial due diligence and post-investment management activities. Ms. Jin possesses over US$5 billion of accumulated transaction experience across various sectors and capital structures. At ZWC Partners, Ms. Jin is in charge of fundraising, investor relations and fund operations. Prior to joining ZWC Partners, Ms. Jin served as Vice President of Fortress Investment Group and previously worked at Mount Kellett Capital and Deloitte. Ms. Jin is a certified public accountant in Australia and holds a Master of Business degree from Monash University.
Haitao Jin, 67, our Director (Non-Executive) , is regarded as one of the pioneers of China's venture capital and private equity industry. He has been recognized as "Top Venture Capitalist" by Forbes, Zero2IPO and China Venture, as well as "China Economic Figures of the Year" by CCTV in 2009. In his career, Mr. Jin invested in over 900 companies and 50 funds and realized more than 200 IPOs around the world. Mr. Jin is the founder and Chief Executive Partner of Qianhai Fund of Funds and a number of investment funds, with an accumulated AUM of approximately US$7.7 billion. Qianhai Fund of Funds is a current investor in Cedarlake's existing RMB funds, and a strategic partner of Cedarlake. Prior to Qianhai Fund of Funds, Mr. Jin was the former Chairman of Shenzhen Capital Group for 11 years. Mr. Jin also co-founded China-Israel Venture Capital in 2004 and has been serving as its General Partner. Mr. Jin is the Vice President of Asset Management Association of China and the Chair of its Venture Capital Professional Committee. Previously, Mr. Jin also held positions as General Vice President and Duty General Manager at Shenzhen Electronic Group and Vice President and General Manager at Shenzhen SEG. Mr. Jin is a Distinguished Professor at Business School of Peking University, Honorary Professor at Wuhan University of Science and Technology and a member of Advisory Board at Duke Kunshan University. Mr. Jin has lectured at Harvard University and Duke University several times, and the investment story in Shenzhen Capital Group has been published in the case collection of Harvard Business School. Mr. Jin holds a Master degree from Huazhong University of Science and Technology.
Rong Yu, 49, our Independent Director , is regarded as one of the most prominent entrepreneurs in China's technology-enabled healthcare sector. Mr. Yu will leverage his experience to support the management team in the identification and evaluation of the entrepreneurs behind potential targets. Mr. Yu is the founder and Chairman of Meinian Onehealth, a leading health examinations and services provider in China. Meinian Onehealth's core offerings include comprehensive health exams as well as health consultation and assessment. Meinian Onehealth is listed on the Shenzhen Stock Exchange. Mr. Yu also serves as the Chairman at Chengdu Tiandi Net Information & Technology and Shanghai Tianyi Industrial Holdings Group, as well as Director of the Board at Shenzhen Rapoo Technology, Beijing Trustfar Technology, Shanghai Haozhuo Data Services and Shanghai Daxiang Medical Health Technology. Mr. Yu is also the Deputy Secretary General of China Association of Technology Entrepreneurs. Mr. Yu holds a Doctorate degree from China Academy of Chinese Medical Sciences, an MBA degree from China Europe International Business School, a Master's degree from Shanghai University of Finance & Economics and a Bachelor's degree from Shanghai Jiaotong University.
Yifan Li, 53, our Independent Director , has served as the Vice President of the Geely Group since 2014 and its Chief Financial Officer from 2014 to 2016. Mr. Li's responsibilities at the Geely Group include corporate financial and risk management, investment and new business initiatives. Mr. Li also serves on the boards of a number of companies, including Everest Medicines, ZhongAn Online P&C Insurance, Xinyuan Property Management Service, Sunlands Technology, Shanghai International Port, 36Kr, Heilongjiang Interchina Water Treatment, Qudian and Frontage Holdings. Prior to Geely, Mr. Li served as the Vice President and Chief Financial Officer at Sanpower Group, as well as China Zenix Auto International. Previously, he also held positions as Chief Financial Officer at Standard Water Service, China Time Share Media and China Network Exchange. Earlier on, Mr. Li was an Investment Banker at J.P. Morgan in New York. Mr. Li is a certified public accountant in the United States and a chartered global management accountant with the American Institute of Certified Public Accountant. Mr. Li holds an MBA degree from the University of Chicago Booth School of Business, a Master's degree in accounting from the University of Texas, and a Bachelor's degree in economics from Fudan University.
Advisory Board
Dominique de Villepin is a global affairs expert, a well-known French diplomat, statesman and writer. He served as Foreign Affairs Minister (2002-2004), Interior Minister (2004-2005) and Prime Minister (2005-2007) of France. Mr. de Villepin began his career as a diplomat and served Department for African Affairs from 1980 to 1984. He then served in Washington, D.C. from 1984 to 1989 and in New Delhi as Embassy Counsellor from 1989 to 1992. He then became Deputy Head of African Affairs at the Ministry of Foreign Affairs. He was appointed Chief of Staff to the Minister of Foreign Affairs in 1993 before he served as Secretary-General of the Presidency of the Republic from 1995 to 2002. In 2002, Mr. de Villepin was appointed Minister of Foreign Affairs and also served as representative to the Convention on the Future of Europe. He became Minister of the Interior in 2004 and then served as Prime Minister from 2005 to 2007. During this period he committed himself to boosting employment and reforming the labour market, reducing deficits and public debts, as well as stimulating growth and innovative policies through the creation of competitive clusters throughout France. Mr. de Villepin has received numerous awards in France and abroad, one of which is the Doctor honoris causa by the University of Liège. A regular speaker at forums and conferences at major universities around the world, in particular in China, he is committed to Sino-European relations, which has become one of his main areas of work. Mr. de Villepin is a Distinguished Professor at China Europe International Business School. He is a graduate of Paris Institute of Political Studies and National School of Administration, and holds Bachelor of Arts degree from University of Paris X Nanterre and Bachelor of Law degree from University of Paris II Panthéon-Assas.
Xuning Wang is a consumer expert with decades of experience in the development and commercialization of consumer-related technologies in China. Mr. Wang is the founder and Chairman of the Joyoung Group, one of the largest consumer electronics producers in China, which is listed on the Shenzhen Stock Exchange, as well as the Global CEO of SharkNinja, a well-known American household appliances brand. Mr. Wang is also the founder and Chairman of JS Global, a leading innovative household appliances producer, which is listed on the Hong Kong Stock Exchange. Mr. Wang was recognized as China Entrepreneur of The Year 2012 by Ernst & Young. Mr. Wang holds an MBA degree from China Europe International Business School.
Yongwei Zhou is a highly regarded entrepreneur in China's consumer sector. Mr. Zhou is the Chairman and co-founder of Septwolves Group, a leading Chinese menswear company. In 2004, the Group's subsidiary Fujian Septwolves Industry was listed on the Shenzhen Stock Exchange. Mr. Zhou is also a renowned investor, leading the investments in high-profile household companies as well as fast-growing technology and consumer companies. Mr. Zhou serves on the board at Xiamen Bank. Mr. Zhou previously served as Deputy Director of Jinjiang Branch at Bank of China. Mr. Zhou is also Vice President of Xiamen Federation of Industry & Commerce. Mr. Zhou holds an EMBA degree from Xiamen University and a Bachelor's degree from Nanjing Institute of Politics.