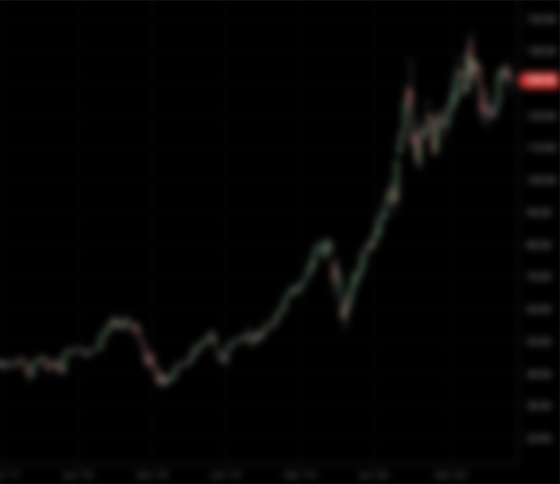 Genesis Unicorn Capital Corp.
Raised

$87M

CIK

1853112

Focus

Healthcare, Technology, Biotech, Pharmaceuticals
Juan Fernandez Pascual
Mr. Juan Fernandez, age 46, has most recently served as the General Manager of Chassis Brakes International Spain, part of Hitachi Automotive Systems since April 2019 to February 2021 and was based in San Felices de Buelna, Autonomía de Cantabria, Spain. Mr. Fernandez, is an adviser to another spac entity, Benessere Capital Acquisition which completed its initial public offering in January, 2021.Benessere Capital Acquisition has focused its search on technology-focused middle market and emerging growth companies in North, Central and South America. Mr. Fernandez served as the President of Gira Cluster of Automotive Industries of Cantabria from May, 2019 to March, 2021 and was based in Spain. From September 2018 to April 2019, Mr. Fernandez served as the Smart Factory Platform Leader of Linxens based in Levallois, Île-de-France, France. From January 2017 to April 2019, Mr. Fernandez served as the Site Director of Linxens. From September 2015 to December 2016, Mr. Fernandez served as the Senior Area Sales Manager Southern Europe for Quintus Technologies, based in Vasteras, Sweden. From September 2014 to September 2015, Mr. Fernandez served as the Site Director of Hutchinson based in Châteaudun, France. From April 2013 to August 2014, Mr. Fernandez served as the Production Area Manager of Gestamp based in Le Theil, Basse-Normandie, France. From November 2005 to March 2013, Mr. Fernandez served as Process Engineer Manager at ArcelorMittal Aviles, Spain. From September 2003 to October 2005, Mr. Fernandez served as Resident Engineer of ArcelorMittal based Electrolux premises in Conegliano, Veneto, Italy. In 2018, Mr. Fernandez received his Executive MBA degree at ESCP Europe. In 1999, Mr. Fernandez received his DEA (Master in Sciences) at Ecole Polytechnique.
Adeoye (Oye) Olukotun, MD, MPH
Dr. Adeoye Olukotun, age 76, serves as our Chief Technology Officer and is a Mayo Clinic trained cardiologist who currently serves as the Chief Executive Officer of CR Strategies, LLC. He has served as the Chief Executive Officer and President of Epigen Pharmaceuticals, Inc. from June, 2014 to the present time, and Vice Chairman of CardioVax, Inc., from January, 2013 to the present time. Dr. Olukotun served as the Chief Medical Offcier of VIA Pharmaceuticals Inc. from 2004 to 2008. He spent the first 20 years of his career in roles of increasing responsibility in clinical development at Pfizer, Bristol-Myers Squibb, and Mallinckrodt. He has over 35 years of experience in the pharmaceutical industry and has been instrumental in the approval and success of numerous cardiology and metabolic medicines, including the first daily beta blocker and the first approved ACE inhibitor, among others. Dr. Olukotun currently serves on the board of directors for Tonix Pharmaceuticals Holding Corp., (NASDAQ: TNXP) and Arrowhead Pharmaceuticals, Inc. (NASDAQ: ARWR). Dr. Olukotun received his Medical Doctor degree from the Albert Einstein College of Medicine in New York in 1973, undertook his specialty in cardiovascular medicine at the Mayo Clinic and Mayo Graduate School of Medicine from 1973 to 1978 and received a Masters in Public Health from Harvard University School of Public Health in 1983. Further, Dr. Olukotun received his bachelor of arts from the University of North Carolina at Chapel Hill in 1969.
Robert Timothy Mobley
Mr. Robert Timothy Mobley, age 50, is the president and owner of Connext Global Solutions, a business process outsourcing firm, founded by Mr. Mobley in June 2014. Since September 2014, he has served as the Executive Director and board member for The Emergency Group, Inc.an emergency medicine physician group treating over 130,000 patients per year. He has 25 years of experience in general management including serving as the President of Hawaii's largest dental group, and as the VP of Operations at Hawaii Pacific Health, an integrated clinic and hospital. He began his career as an officer in the US Army. Tim graduated from the United States Military Academy at West Point, NY then earned a master's in business administration from the Harvard Business School. He is a graduate of the Army's Ranger School.
Jenny Yeung
Ms. Jenny Yeung, age 48, is partner at Emetto Consulting Ltd., a business consulting firm she founded in 2016. She served as the Head of Legal & Compliance Asia for the Asian subsidiary of Figure Technologies Inc., a fintech blockchain company, from October 2019 to May 2020, and as legal consultant for Morgan Stanley in Hong Kong from December 2014 to October 2015. Ms. Yeung was a corporate lawyer at Weil, Gotshal & Manges LLP in Hong Kong from April 2011 to March 2014 and was a legal consultant for the Hong Kong Monetary Authority from September 2009 to March 2011, after acting as the legal manager at HSBC Securities Services in Hong Kong from May to September 2009. Prior to that, she was a solicitor at Linklaters LLP from 2005 to 2009 in Hong Kong and London. From July 1995 to October 2001, she was an investment banker at Credit Suisse and Morgan Stanley in Hong Kong, after starting her career at Goldman Sachs in New York. Ms. Yeung currently serves on the Law Reform Committee of the International Federation of Women Lawyers (Hong Kong Chapter). Ms. Yeung is qualified to practice law in England & Wales and Hong Kong and is a graduate of Wellesley College, The University of Law London and City University of Hong Kong.